Merry Christmas and a Happy New Year to you and your family.We hope that this Xmas message finds you in the best of health and enjoying life.
I know it's nice to get a personal Christmas card but we are busier in retirement then we ever have been as you will notice in our review of 2018 below. This doesn't mean we don't care any less about our friendship it is just that with almost 100 cards to get out in this modern electronic age we need to use email where we can. If you also received this in hard (printed) copy then that's because we don't have an email address for you. So send us your email address and while you're on the laptop check out our travel blog (www.volitans.net.au) . Anyway, here's our annual wrap up of what we've been up to this past year.
2018 In review
On Dec 22nd last year (2017) we settled the sale of our house of 27 years at Mt Low and so quickly moved to Adrian's AirBnB Unit in Hermit Park. We had always planned to do the 'Grey Nomad' thing in the USA but we had a new (2nd) grandchild on the way so the USA trip was held over. Meanwhile a navy mate asked us to meet him in Penang, Malaysia to show him around. Like us he is considering moving overseas in his retirement and he wanted us, as regulars to Penang, to show him around. Pity he never showed up. Just the same we spent February in Penang (with a week in Langkawi) which was our best stay there ever. February is Chinese New Year and the celebrations were fantastic.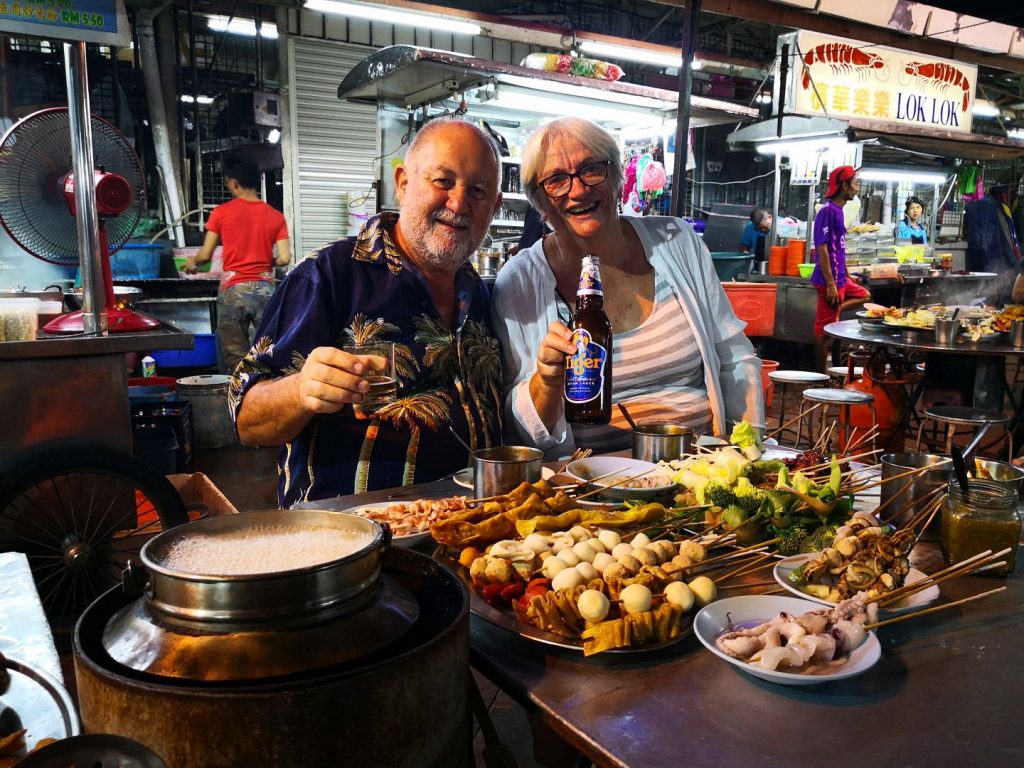 In Mar/April we waited in Townsville for the birth of our latest addition, our grandson Sonny John, who arrived on the 15th of March. His big sister Joy was as happy as we all were. We hung about to help Lin and Adrian get used to having a second little one in the house.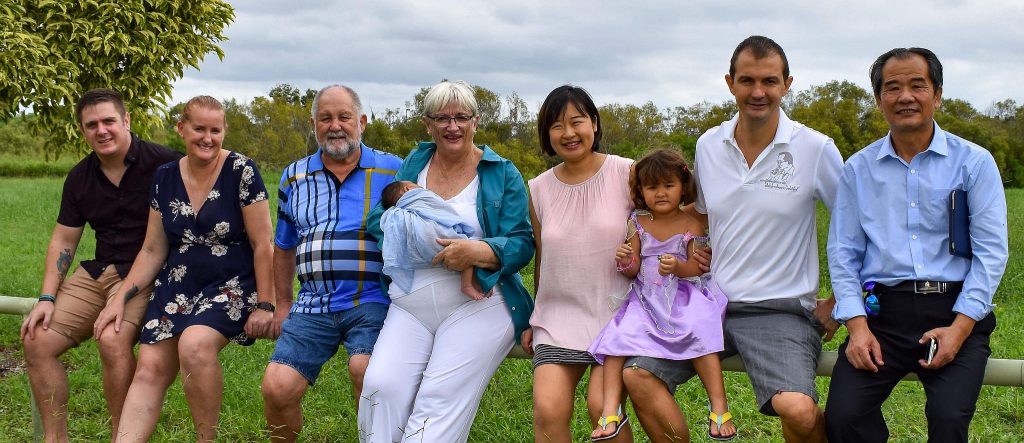 In May we departed Townsville for 6 months in the USA. The trip began with two weeks in Los Angeles (on the west coast) until we boarded Pacific Princess to cruise through the Panama Canal to Fort Lauderdale (on the east coast). Some of the highlights for May were trips to Universal Studio and Disneyland amongst other things and of course the cruise. We transited the Panama Canal on 26th May and on 31 May we hit the island of Aruba which we both fell in love with (think shiny white sands, 'blue loo' waters and tropical warmth).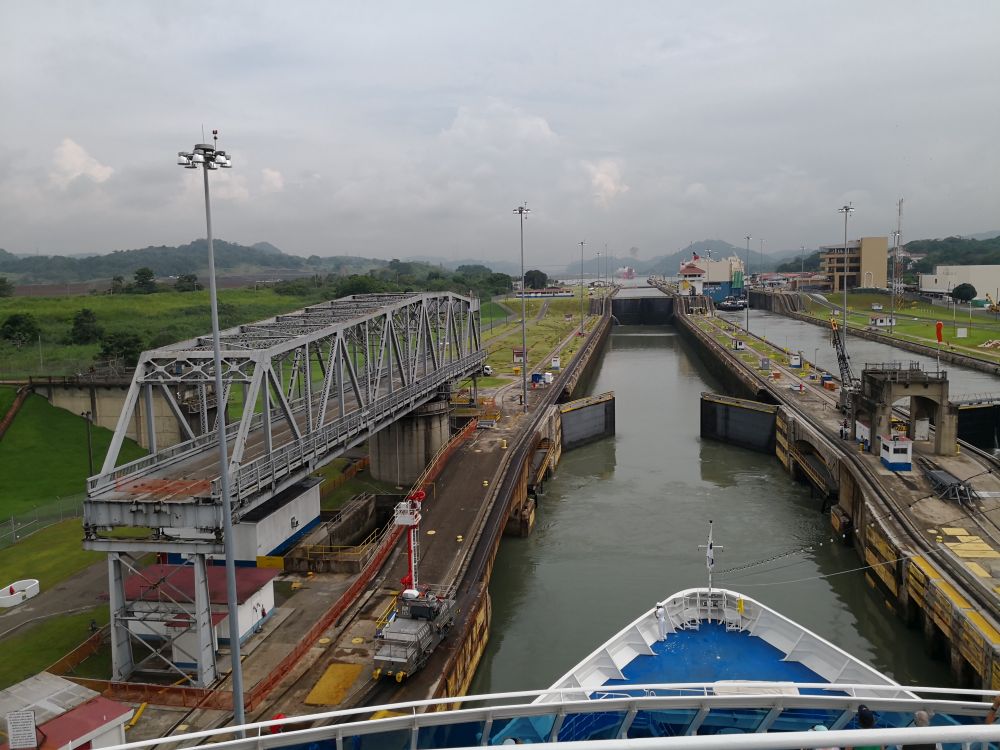 By June we had arrived in Florida and purchased a RAM 1500 dual cab ute and a 23 ft caravan and on the 29th of June we were on the road to our 2nd visit to the Florida Keys . Florida proved to be a problem to leave. There is so much to see and do there we just couldn't seem to drag ourselves away but by July we were on our way north.
This link brings up our July Blogs. Our favourite time in July was at the Kennedy Space Centre. . Over the next 10 days we had many highlights – St Augustines SC, Charleston SC, USS Yorktown, 4th of July celebrations at Titusville were all memorable times.
In August we visited Charlotte NC, Boone NC, Linville Falls NC, Atlanta GA, Chatanooga TN, Nashville TN. Chatanooga was a real surprise package and we regret not having longer there. In Nashville we even had a night at the Grand Ole Opry.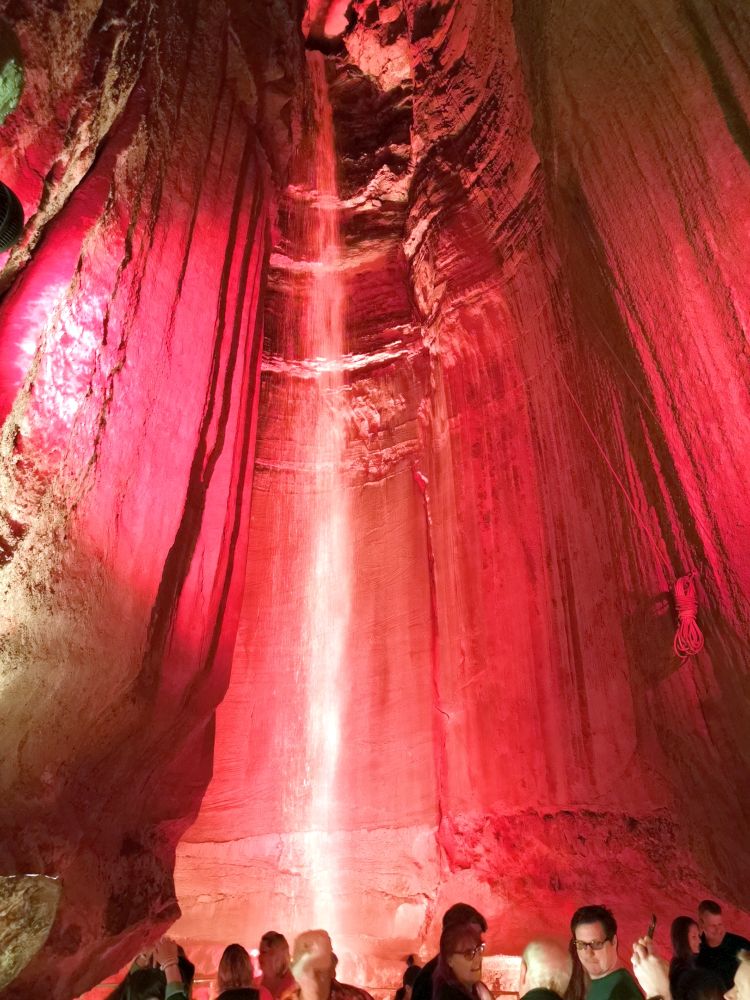 In September New Orleans LA, gave us the best night we have had for many years. We had tea on a Mississippi Steamboat Jazz Cruise followed by a night out on Bourbon Street.( http://volitans.net.au/2018/09/new-orleans-the-big-easy/) We also experienced the Mississippi Blues Trail MI, Tupelo MS (the birthplace of Elvis), Memphis TN (the home of Elvis – Graceland) and much more.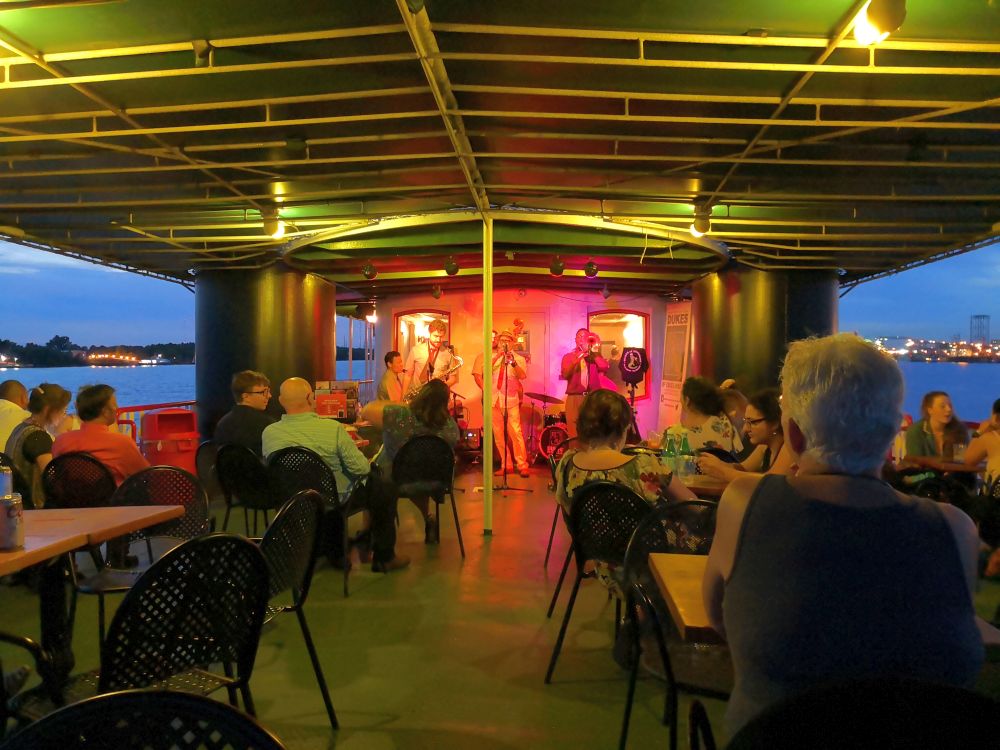 October would be our final month in the USA for this year (we still have lots to see). St Louis was a real fun time for us going up to the top of the Gateway Arch and attending a Major League Baseball game. Eventually we got to Wichita to the home of a mate who served time aboard HMAS Perth with me in 1973. Gary and Sharyl have been wonderfully helpful to us and in fact are babysitting our car & van while we are back in Australia for Xmas. They have also shown us about town as well as educating us on many things 'USA'. We need the educating because we are returning to Wichita to continue our trip on December 29th.
We have covered S.E. USA. Now we will do S.W. USA. We have our airline tickets to return to Australia on May 22nd and we will have about 6 weeks home before going back to the States in July 2019. We're not sure yet about when we'll come home for Xmas but again I suspect about October or November. Whether or not we do a 4th 6 month trip back to America depends on how much we cover during 2019. I guess that makes us 'professional travellers' (or just 'Officially Homeless People").
Anyway we do mean it when we wish you the very best of our wishes. We hope we can catch up personally anytime we come home. For now we will say take care and keep in touch. (And don't forget to check the blog occasionally to see what we're up to.)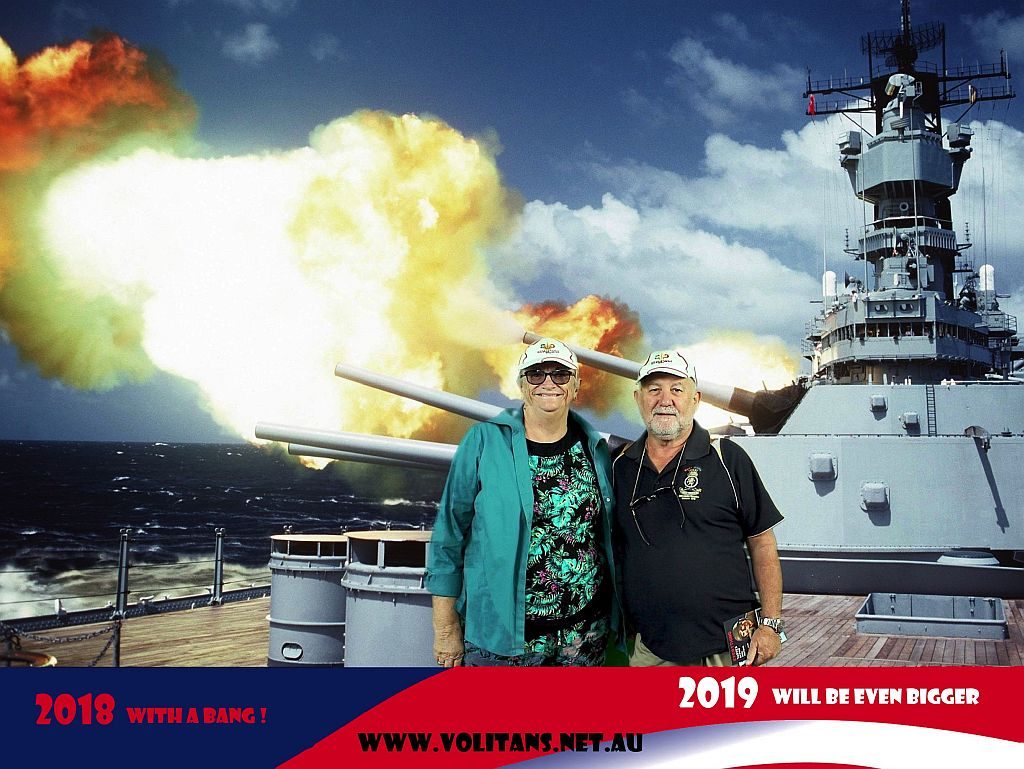 Love from Garry & Shane.